The Grow-Up® Plan
What our customers are saying about us
The Grow-Up® Plan
570
570
This product has great features
Policy was just what I was looking for. Just need to know how to start paying this on line, instead of through the mail. Thank you!!!
May 17, 2013
Worth the price!
I always took a $10,000 life policy on my children when they were born. They are all married now and the policies are still in force. When my grandchildren started arriving i I did the same thing only now the Gerber Grow Up Plan for $10,000, doubles to $20,000 when the child turns 1 years old, but has the same small annual premium. Most young adults will let the life insurance policies lap. Instead I pay them for the initial 20 years and then the parents will be in financial positions to take over the premiums until their children are mature adults and can take over the payments themselves. $20,000 is not a fortune but it will pay the hardship of the cost of a death and perhaps a little left over. It is worth the price for the peace of mind.
May 16, 2013
no problems
I am grateful for the Gerber plan because it is an excellent source of support that my kids can count on for any future endeavors.
May 15, 2013
My Childrens Futures are important
I love the fact I can bundle all my childrens policys into 1 payment and it be disbursed out among each policy, I love the e-service, I can change anything If I need to . Thanks Gerber
May 15, 2013
gerber life is a great company
Gerber life is affordable and has great customer service
May 14, 2013
This product is great for single parents.
The easiness of this product is what I like the most, Thanks for making this so easy to follow!!!
May 13, 2013
Great Investment!
Feels good to know we can set up something for our children's future with such a little amount of money per month.
May 10, 2013
customer service _Terri
Today was a hard day, until i spoke to Terri from customer service. Terri advise me of the services that Gerber Life had to offer and was easy to follow. Terri is a great as'set to Gerber Life Insurance Company and a wish her well...dnf///////////
May 9, 2013
Start here. It's easy!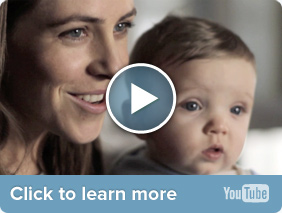 X
Videos about
The Grow-Up Plan
Call 800-704-3331
for more information about
The Grow-Up® Plan
M-F 8am-9pm, Sat 9am-5pm ET