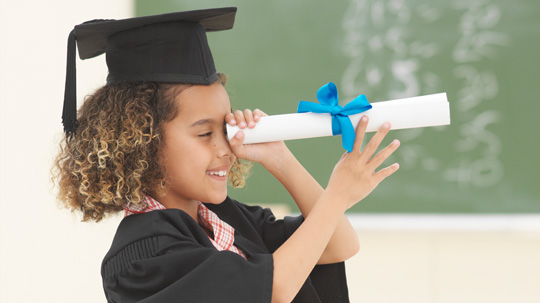 Gerber Life College Plan
Start here!

It's easy.
---
Tell us about yourself, and we'll customize a plan just for you:
Call 866-503-4487
for more information about
Gerber Life College Plan
M-F 8am-9pm, Sat 9am-5pm ET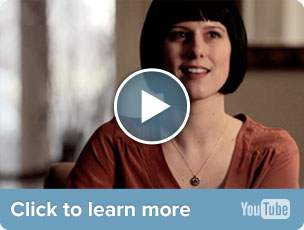 X
Videos about the
Gerber Life College Plan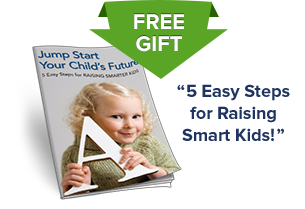 Enter your email below to get
a FREE Guide for Parents!
The Importance of Establishing a College Plan
Even in times of economic uncertainty, one thing remains constant — the importance of higher education. Paying for college, however, has become more and more burdensome. Students graduating in 2013 had an average of $35,200 in college-related debt, according to Fidelity Investment's Cost Conscious College Graduates Study. That's a heavy load to carry into the future. Numerous reports show that graduates saddled with debt are putting off major life milestones such as getting married or starting a family.
With the cost of college rising every year, it's more important than ever to start a college plan when your children are young.
Do You Worry About Paying For College?

If you worry about your ability to help your kids pay for college, you're not alone. The Wall Street Journal reports that 79% of families worry about their ability to pay for college.1 Parents who start saving early in their child's life have the best chance of helping him or her to pay for a college education. Why? Because doing so will, over time, put you and your child in a better position to pay for college when the time comes than if you had saved nothing at all. Instead of worrying about how much or how little you're able to put aside, focus on saving diligently. Every penny counts.

Saving for College with the Gerber Life College Plan

According to a 2014 report from the College Board, the average cost of tuition plus room and board tops $18,391 a year2 for public, four-year, in-state colleges and universities. The time to start saving for college is now and the earlier you start, the easier it is. A simple way to save is through the Gerber Life College Plan.

Average estimated undergraduate costs for the 2013-2014 academic year, including tuition, fees, room, board, books, supplies, transportation and other expenses, according to The College Board's "Trends in College Pricing 2013":

Type of School
2013-2014 annual college expenses
Annual % increase in college costs
Public 2-year
Commuter College
$3,264
3.5%
Public 4-year
In-State On-Campus
$18,391
3.2%
Public 4-year
Out-of-State On-Campus
$31,701
3.2%
Private 4-year
On-Campus
$40,917
3.7%

Estimates of college costs in the future: Using data from the College Board and its website (www.collegeboard.com), and assuming that college expenses increase by 5% annually, the anticipated cost of attending an in-state public college or university for four years beginning in 2026 is $148,000. For private institutions, the anticipated cost is around $353,000. Costs for your child may vary depending on a number of factors, including geographic location and whether your child attends college full-time or part-time, and lives at home or on campus.

Learn more about saving for college with the Gerber Life College Plan, or get started today.
1 According to The Wall Street Journal article on 8/15/2013
2 In-state tuition for public, four-year colleges and universities. Out-of-state costs for public colleges and universities, as well as costs for private colleges, are significantly higher.