Submit a Gerber Life Review!
If you're a Gerber Life Insurance customer, we'd love to hear from you! Write a review to help others make important decisions about buying life insurance for their family. Log into eService to write a review for your product.
Log into Your eService Account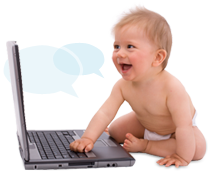 Don't have an account?
Create an eService account for the ability to review products, manage your policies and pay your bills online!
Learn More about eService