Lifelong protection for your child.
Helps build financial security for young adults.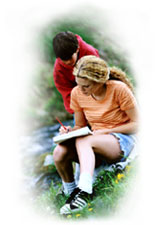 Now, while your child is still young, is the best time to start him or her on the road to financial security—with a permanent, whole life insurance policy designed for young people ages 13 through 17.
Guaranteed rates—no increases—for the life of the policy
By acting now, you can secure this valuable protection for your child at a fixed rate that is guaranteed not to increase for the life of the policy. Unlike many types of term life insurance that raise rates each year, with Gerber Life's juvenile whole life policy, you are assured you will pay the same budget-friendly premiums for as long as you and your child own the policy.
Coverage that is there when you need it
Begin the coverage now for your child or grandchild and you can guarantee your teen permanent protection, regardless of future changes in health, or any other situation. The plan's guaranteed cash benefit will help protect you and your family if an unexpected tragedy occurs. You are the owner of the policy until the child becomes 21, when you can transfer ownership of the policy to your child.
Guaranteed more protection later
Best of all, more insurance is guaranteed to be available later. Even if unexpected health problems (or anything else) cause other companies to say "no" when your child is an adult, your teenager will have the option to buy more coverage at ages 21 and 28, at our standard rates for those ages.
Call to apply
Our Young Adult whole life policy is only available by phone at 1-800-704-2180. Remember, it costs nothing to apply and you have 30 days to review the policy before the first premium is due!
This policy is not available in ME, MN, NY, WI and Canada.
EXCLUSION & LIMITATION: In the event of suicide during the first two years (one year in CO, MO and ND), benefits are limited to the amount of premiums paid.